As the holiday season gears up and the year winds down, we at Flying Cork want to reflect on 2022 and its many marketing wins that we are grateful for. 
Brand Realignment
In 2022, the Flying Cork Media team worked together to implement a brand realignment strategy. This involved completely redesigning our company website and social media pages to reflect the changes and updates we've made as a company in the past few years. Our team worked hard behind the scenes to create a modern and sleek website layout with design elements that better reflect our company's mission, goals, and marketing style. 
Additionally, we updated the copy on our website to more clearly and concisely reflect our services and overall capabilities as a brand. We've continued to publish content on our website and social media weekly which has allowed both our clients and potential customers to stay up-to-date on our accomplishments, our client's successes, and the latest marketing industry trends.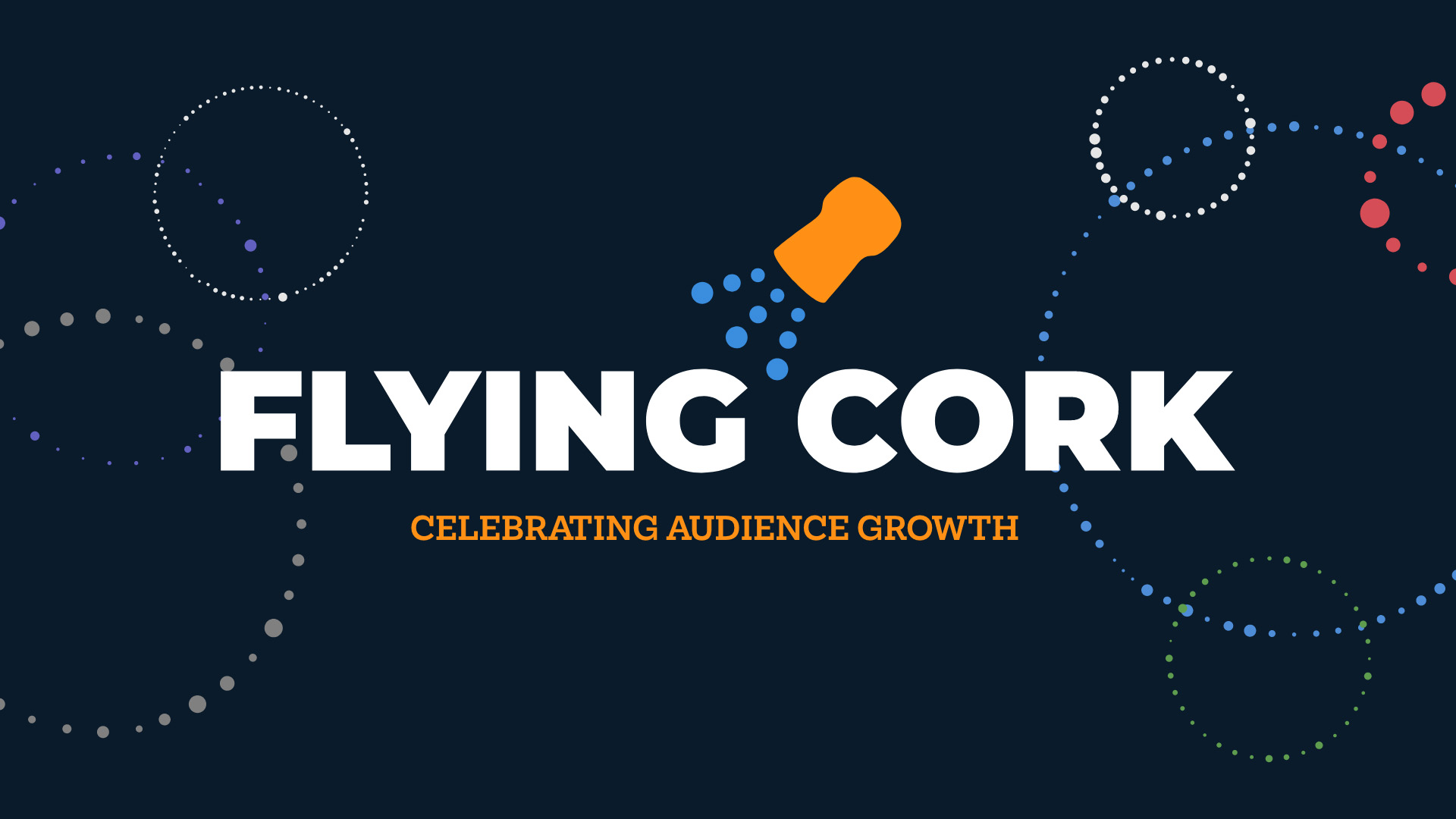 We're Grateful Because…
As a company, we tend to focus very heavily on our clients. If you're one of our clients, you may say this is a positive attribute. But, in past years, doing so has caused us to neglect our brand image in the process. With our 2022 brand realignment strategy, we took the necessary time to focus on ourselves and the overall brand image that Flying Cork Media was presenting. The updates that our team has worked to implement have allowed us to truly put our best foot forward with new clients and showcase the capabilities of our brand upfront.
Google Discover and Google News Recognition
Thanks to the work of our content team, one of our websites became featured on Google Discover and Google News in 2022. This means that the two Google platforms recognize the website's content to have expertise, authoritativeness, and trustworthiness, among other things. However, a website cannot be submitted to Google Discover and Google News to appear; instead, Google's algorithm must pick it up. 
In order to get recognized by Google's algorithm, our content team researched the best practices of Google Discover and Google News and applied them to the website. This includes writing newsworthy content, optimizing several technical factors, and more. 
We're Grateful Because…
This marketing win represents our team's dedication to creating exemplary content for our clients. The recognition on Google News and Google Discover also delivers massive results–the website received over 730,000 impressions on Google Discover in October alone. Further adding to this marketing win is the fact the two platforms are organic, not paid. 
Instagram Reels Success
Even though Instagram Reels were introduced back in 2020, 2022 was a massive year for the platform. In July 2022, Instagram decided that all video uploads will become Reels, and in June 2022, Instagram allowed users to upload Reels up to 90 seconds in length. All in all, 91 percent of Instagram's over 2 billion users watch a video on the platform at least once a week. 
We're Grateful Because…
Because of these proven stats and improvements, Instagram Reels can be an integral part of Flying Cork Media's social strategy for some clients. For example, we created and uploaded a reel that showcased the brand and expertise. The Reel has received over 241,000 impressions, 5,500 likes, 1,000 shares, and 1,000 shares. Looking towards 2023, Instagram Reels will definitely be utilized for select digital advertising strategies. 
Salesforce Marketing Cloud Integration
Though Flying Cork Media has extensive experience with the implementation, administration, and deployment of Salesforce Marketing Cloud, this year marks the beginning of our journey toward bringing its superior customer personalization capabilities to the brand Tomorrow's World Today. As we do so, it will exponentially expand their capability to effectively personalize the content created for the Tomorrow's World Today's television series, website content, and social media pages toward their target audience. Implementing this software will allow Tomorrow's World Today to more accurately track the customer journey, gain crucial insights into their audience's content preferences, and capture new and targeted consumers.
We're Grateful Because…
While we are still in the early stages of our journey toward fully integrating the Salesforce Marketing Cloud into Tomorrow's World Today's operations, we're looking forward to the growth we anticipate experiencing in 2023. Additionally, we're grateful for the hard work that our team has collectively put toward implementing this software thus far and for their continued work in the upcoming months. The Flying Cork Media team has worked with Salesforce Marketing Cloud for seven years and bringing that expertise to Tomorrow's World Today will expand our knowledge both within and outside of the healthcare and life science vertical.