On September 10 and 11, the fifth season of Tomorrow's World Today will premiere on the Science Channel and the Discovery Channel. Tomorrow's World Today is an Emmy-nominated show that focuses on finding a better way for us to live more sustainable lives. Our field reporters travel around the world in search of the innovative pioneers who are utilizing our natural and technological resources.
Flying Cork's video production team has partnered with Tomorrow's World Today since its inception. We provide expert camera work, scout and research locations, and direct and produce each episode.  Our content team also researches, writes, optimizes, and publishes all of the Tomorrow's World Today website content. We cover the latest news in technology and sustainability and keep you informed about topics in four different worlds: inspiration, creation, innovation, and production.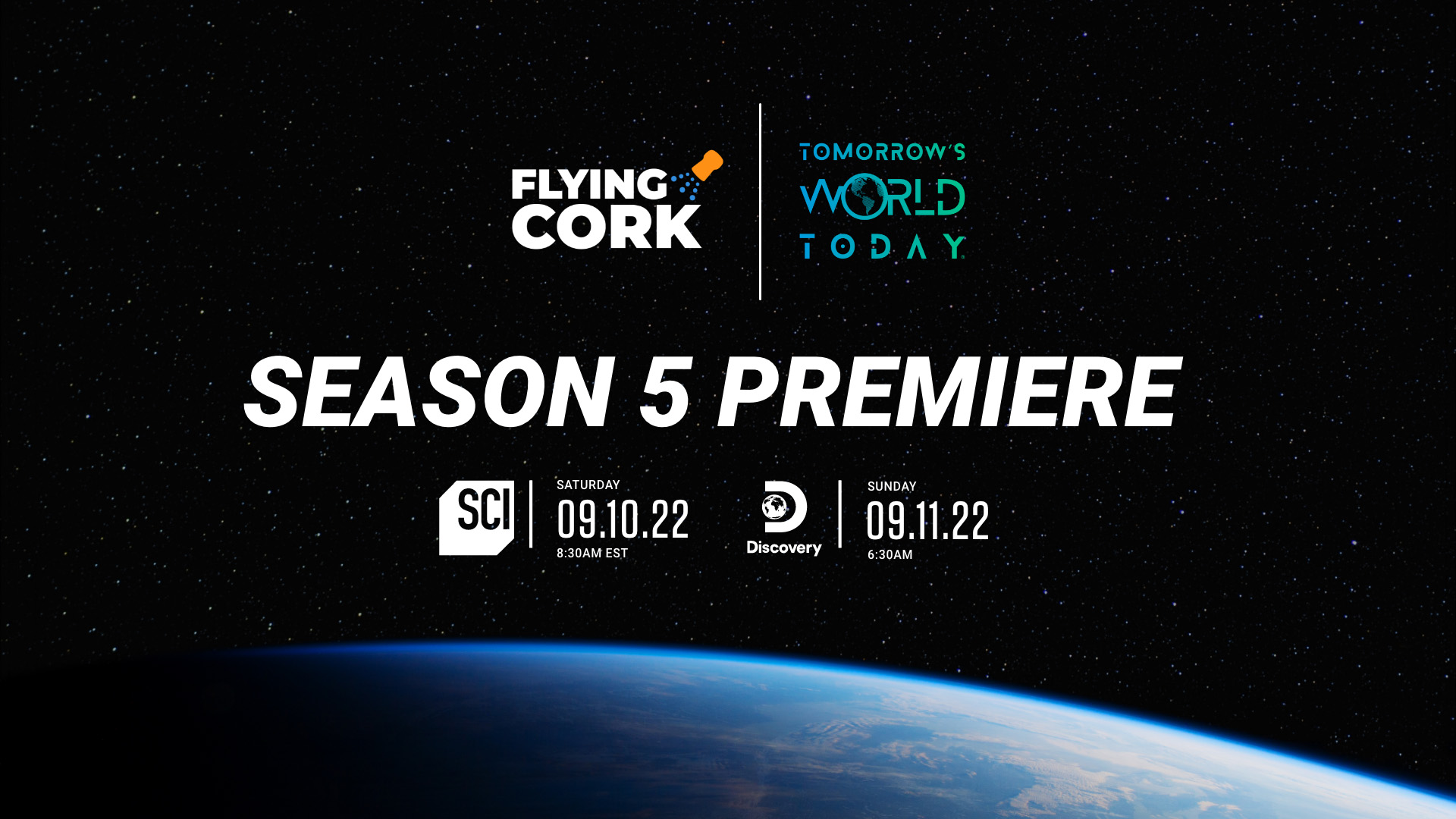 Watch Seasons 1-4 Now 
Catch up on Seasons 1-4 of Tomorrow's World Today before the Season 5 premiere. All past episodes are available to stream for free on YouTube and the Tomorrow's World Today website!