Ninety-eight percent of the world's top one million websites do not offer a fully accessible, ADA-compliant experience. In other words, only two percent of the internet is accessible to everyone. Making your website completely accessible may be complex, but it is necessary.
What is ADA Compliance?
The Americans with Disabilities Act (ADA) was instituted in 1990 to end discrimination based on differing abilities. The ADA requires organizations to provide "reasonable accommodations" to employees with disabilities, influencing the widespread adoption of wheelchair access ramps, accessible restroom facilities, and more.
In 2010, the U.S. Department of Justice passed the Americans with Disabilities Act Standards for Accessible Design, mandating all electronic and information technology, like websites, be accessible to those with disabilities. However, the ADA has given no clear rules in terms of website compliance. As a result, it usually falls to the courts to determine how and if ADA standards apply to websites. 
This can get a bit tricky. ADA's Title III requires every owner, lessor, or operator of a "place of public accommodation" to provide equal access to users who meet ADA standards for disability. With over 2.14 billion people around the world making online purchases in 2021, the internet could certainly be considered a place of public accommodation. 
Various courts around America have agreed, ruling that commercial websites are places of public accommodation and thus subject to ADA rules. Other courts, however, have decided that the ADA does not offer any protections for online users. 
So, is ADA Compliance for websites required? There is currently no easy answer. Many states have adopted their own accessibility laws, and the volume of accessibility-related lawsuits filed against websites has ballooned in recent years, with plaintiffs' success rising.
What ADA Website Compliance Represents
Ensuring your website is ADA compliant is not just a smart way to avoid accessibility lawsuits and negative publicity; guaranteeing that all users can navigate and use your website is simply the right thing to do. The website must be designed for the diverse set of users who will interact with your products, including people who are blind, color blind, or have low vision, those who are Deaf or have hearing difficulties, or people with mobility impairments or cognitive disabilities.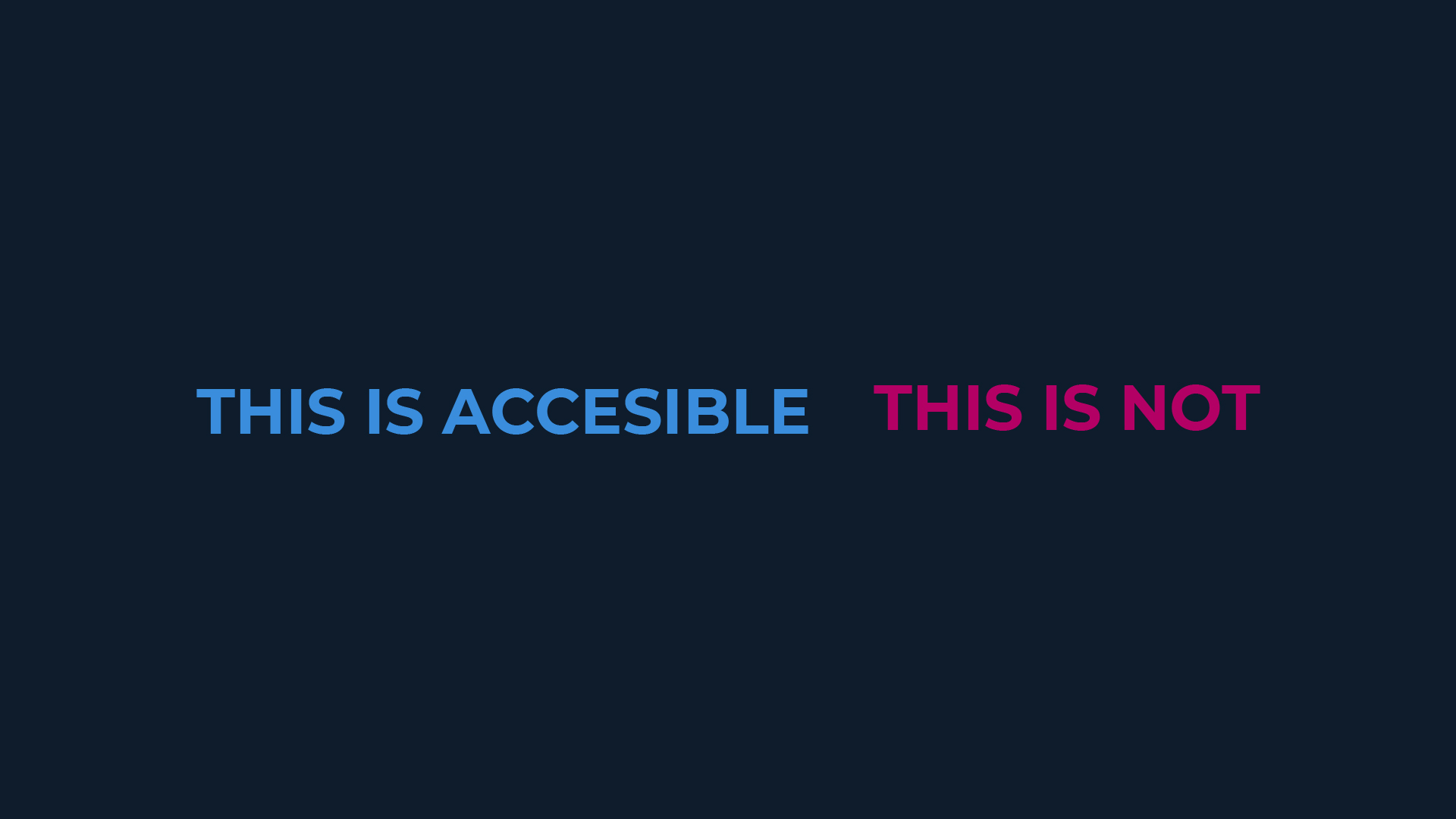 For example, there are an estimated 300 million color blind people in the world. Color blind accessibility means designing your website so people who can't differentiate the full color spectrum can still use and experience your website as intended. This concerns factors like text color and size, background color, saturation, patterns, and more. 
Similarly, an estimated 430 million people in the world require rehabilitation to address some form of hearing loss. Design elements for people who are Deaf or hearing impaired are specific to auditory features within the site. Some ways to improve web accessibility are to provide video captions, alt tags on images for screen readers, and multiple contact options.
What Can You Do?
The current best measure available for ADA compliance is to follow the standards of WCAG 2.1 Level AA. This is a set of extensive guidelines that provide the basis for online accessibility rules for most of Europe and many other nations around the world. The guidelines offer a strong model for any American organization striving to achieve equal access for all users.
WCAG 2.1 Level AA's standards are rooted in functionality that addresses areas where improvement is needed for disabled users to fully experience a site. The accessibility issues can be summed up under the acronym P.O.U.R: issues that are perceivable, operable, understandable, and robust.
After following the WCAG guidelines, you can test your website's accessibility on free website checkers such as accessiBe, Siteimprove, and AccessibilityChecker. However, most free ADA compliance checkers don't capture 60-80 percent of accessibility issues, and automated tools only capture roughly 25 percent of issues. To truly understand the scope of accessibility issues occurring on your digital properties, automated testing tools must be paired with manual audits performed by experts.
Making a website ADA compliant requires considerations from strategy to design to development to post-launch maintenance. The process is complex but necessary.