On July 25, Google officially recognized Tomorrow's World Today as a news source, with three articles written by our team appearing on Google's "News" tab.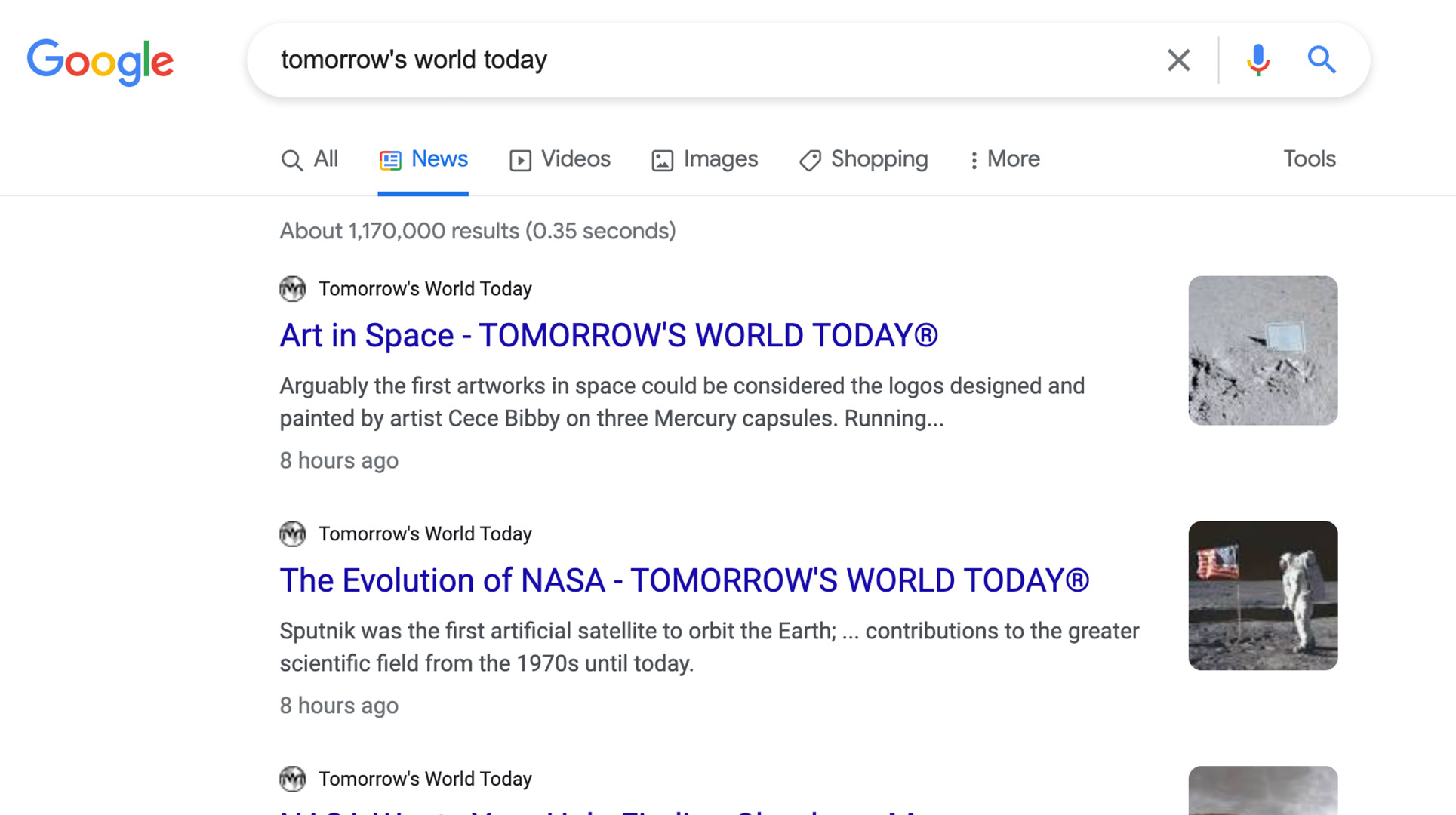 As the first step to this achievement, our content team applied and submitted the website's RSS Feed to Google's Publishing Center. Even though the site was accepted, it does not guarantee the pages to appear on the News tab. 
According to Google, pages are considered for the News tab of Search if they produce high-quality content that complies with content policies. The content must be timely, relevant, accurate, original, reflect industry-leading expertise, and more. It also must satisfy several technical factors pertaining to HTML, anchor links, and domains.  
Our content team researches, writes, optimizes, and publishes Tomorrow's World Today's website content, covering the latest news in technology, sustainability, and more. The team set a goal to establish the website as a legitimate news source, and this Google recognition proves their success.