We will help you find the perfect words to shape your story. Our creative team takes a collaborative approach, working with you to craft the necessary content and behind-the-scenes design work to prepare your idea for the filmmaking process.
Work with our storyboarding team to mold your idea. Our team of researchers will work behind the scenes to ensure that the story you're telling is backed by reliable research. We will work to break down all filming and production needs shot-by-shot based on your script and primary filming objectives.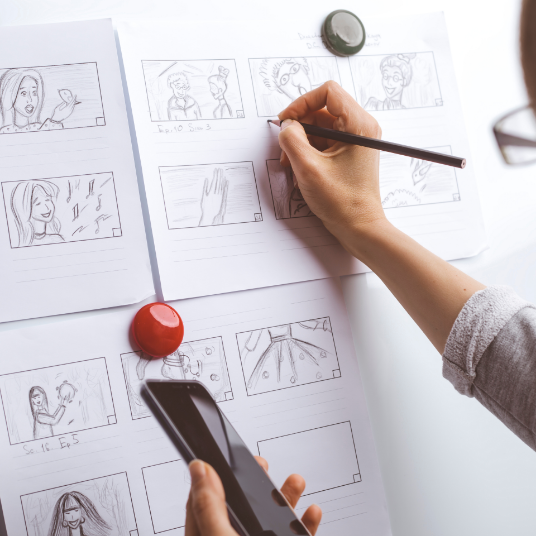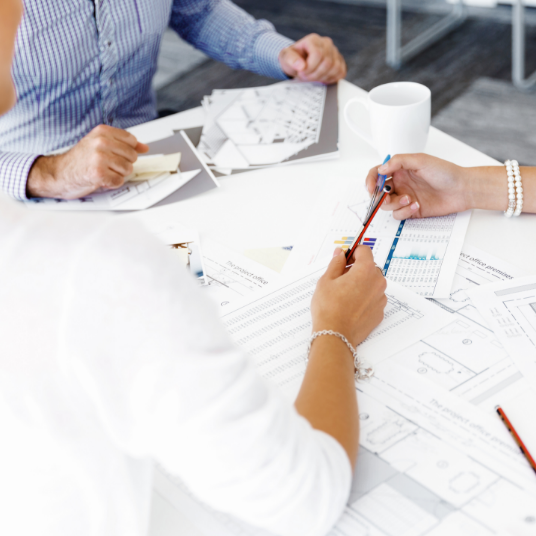 Our skilled writers will develop scripts that are expertly crafted, adhere to the desired tone and voice, and comply with industry standards for the requested form of media. Our years of experience, ranging from commercials to a multi-season television show, have prepared us to turn your vision into reality.
Whether you need to create individual set pieces or build an entire set from scratch, our team of Emmy®- nominated designers and fabricators is here to help. We will work with you to find pieces and construct the set that best speaks to the tone, context, setting, and target audience of your project.