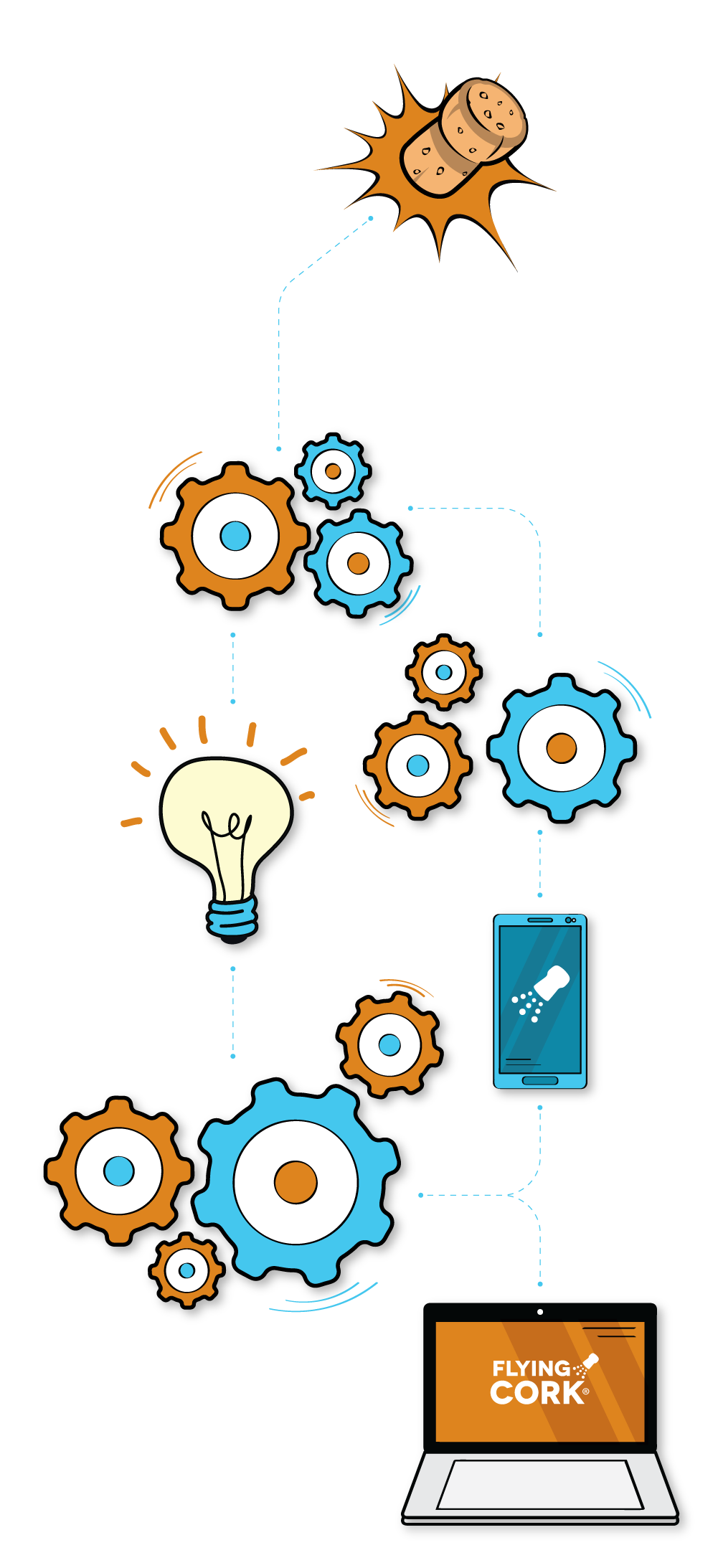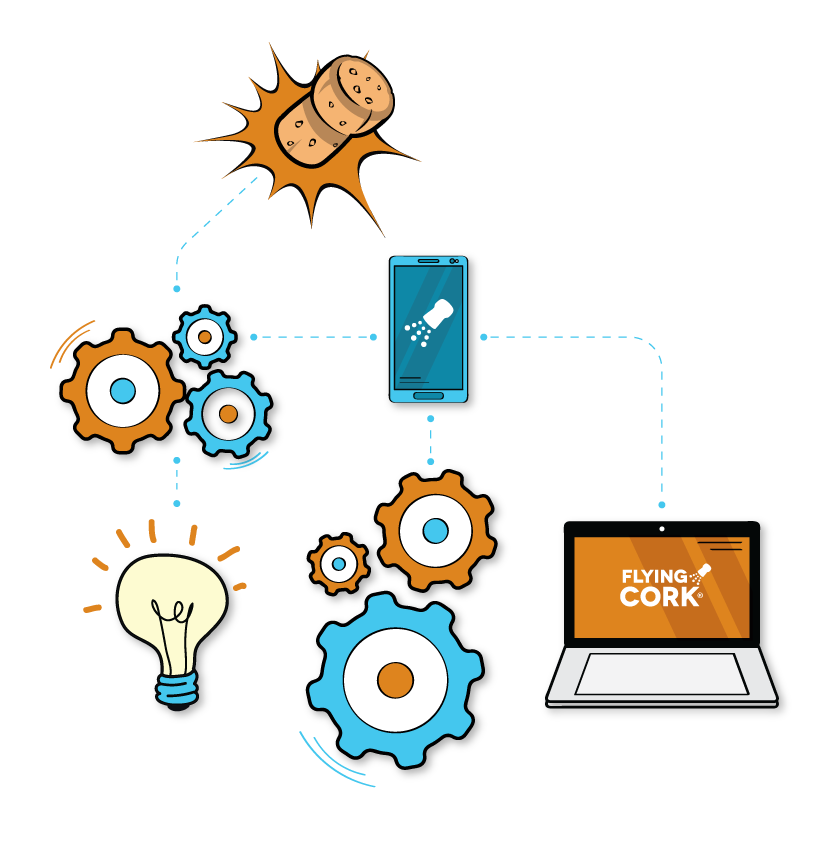 Flying Cork is a full-service marketing and advertising agency with a marked focus in development, digital strategy, content development and creative services. We understand that every client faces unique challenges in their respective markets, and our mission is to dissect problems and provide scalable solutions which empower them to find, engage, obtain and retain their ideal customer.
Our process begins with the architecture of the ideal customer and how they pair with a brand, product or service. We then discover how the consumer wants their content delivered and what they need to learn from the messaging. We utilize the data to create and execute marketing, advertising and content strategies that increase positive consumer experiences and lead to actionable purchasing behavior.
Getting a new lead or customer is one mission accomplished, but are you providing enough value to keep them interested and engaged with your brand? And if so, are you able to understand why? Our marketing automation and content syndication platforms deliver the right message at the right time, so customers get what they need, when they need it.
After we've strategically found your prospective customer and engaged them with valuable content, we create relative offerings to earn them as a client. Our team develops strategic, creative campaigns that ask your customer to consider your product, service, company or brand.
Customer retention is a critical component to the lifeblood of a business's ecosystem. Our ability to listen and learn from your customers allows us to develop a communication highway that provides valuable content, timely feedback and unique offerings that promote consumer retention and referrals.